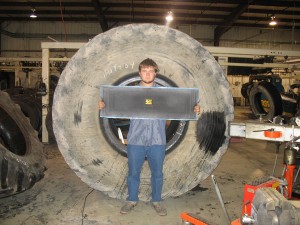 We specialize in repairing and vulcanizing any size and type of tire manufactured from over-the-road tires to off road tires including everything from automobile to earth-mover and mining tires.
From deer antler damage to fence post damage, we can fix almost anything with faster turn-around times since the tires do not have to be shipped out of town for repair. We perform cosmetic rubber repairs, bead and lug repairs.
Contact us today for all your tire repair needs.